It is possible that I have posted this book page in the dark of some previous year. Poem by Thomas Hardy, December 31, 1900.
I leant upon a coppice gate When Frost was specter gray, and winter's dregs made desolate the weakening eye of day. The tangled vine stems scored the sky Like strings of broken lyres, and all mankind that haunted nigh Had sought their household fires...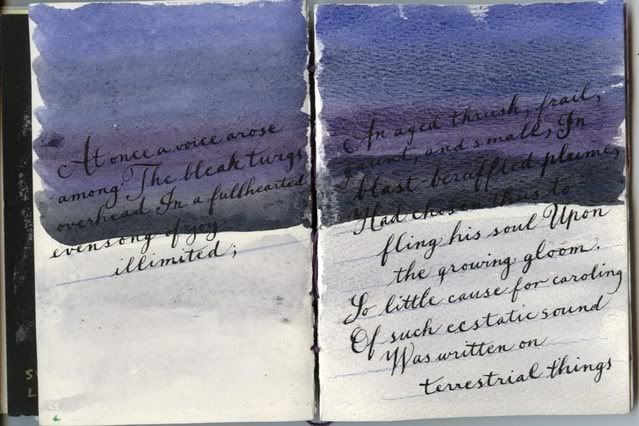 ...Afar or nigh around, That I could think there trembled through his happy goodnight air Some blessed hope, whereof he knew And I was unaware.
And in local news, the house that burned last night on Cedar Street is the one directly behind ours, up the hill. We can see the windows boarded up in back from our deck.